Hello from Oakland!
The Model 100 is launching on June 29
We're putting the finishing touches on the Kickstarter campaign for our latest keyboard, the Keyboardio Model 100.

We'll email our mailing list the day the campaign launches, but if you want to find out the minute the campaign is live, you can sign up with Kickstarter here:  https://www.kickstarter.com/projects/keyboardio/model-100
We don't plan to offer early-bird discounts, but will likely offer 100 or so "early-delivery" Model 100 keyboards from the pilot run. If the Atreus campaign was any indication, we expect that they will sell out very, very quickly.

Meanwhile, as we're gearing up for the campaign: if you have an in with a podcast, blog, newsletter, or other opportunity to get the word out about the Model 100 during the Kickstarter, let us know!
What's different about the Model 100?
The Model 100 is, as the marketing folks describe it, a new and improved version of our first keyboard, the Model 01. We've kept everything that made the Model 01 an amazing and magical keyboard and we've changed everything else.
The first thing you'll notice about the Model 100 is the new walnut option for the enclosure—we love the clean, light aesthetic of the Model 01, but absolutely fell in love with the rich, dark grain of the
solid walnut palmrests
we made for the Atreus. The Model 100 will be available in both walnut and maple.
The key layout, including the palm buttons and thumb arcs hasn't changed. All the keys are right where your fingers expect them—space and backspace live under your thumbs. Everything else is still within easy reach. We've made a few tiny tweaks to the keycap shapes: Tab and Enter are 1mm higher, to help your fingers find them when you're typing. The "homing dots" in the middle of A, F, J, Semicolon, Space, and Backspace are now "homing bars" that feel more like most other modern keyboards and should be more comfortable for extended typing sessions, even for the most sensitive fingers.
Underneath those keycaps, you'll find one of the most exciting changes in the Model 100—hot-swappable MX-style keyswitches. Gone are the soldered-in Matias ALPS-style switches, in their place, you'll find industry-standard switches from Kailh, which press-fit into hot-swap sockets. You'll be able to choose clicky, tactile, or linear switches when you order from us and you'll be able to change them out for your favorite switches whenever you want.
While we haven't yet been able to cat-test the Model 100, we've been careful not to change anything that might inconvenience our feline overlords.

We've completely redone the electronics inside the Model 100 to move everything to the "backs" of the circuit boards, so everything is easier to explore and debug. We've got a couple very neat things up our sleeves on the electronics front, but we'll save those for the Kickstarter campaign.
We're not quite ready to announce the Kickstarter price for the Model 100 because we're still working with the factory to make sure we have our ducks in a row about costs. Since we launched the Model 01 in the summer of 2015, costs have definitely gone up, but we've also dramatically improved our supplier network and our ability to deliver great products on a shoestring.

We expect that the Model 100 will be priced comparably to the Model 01, but also be a much nicer keyboard.
Hack of the month: trackball integration
Scott Shawcroft, CircuitPython's project lead, wanted to be able to switch his Model 01 to a mouse-button layer when using his trackball. Not content with having to press a key to change layers, he took things a step further and built a proximity sensor into his trackball to automagically switch layers when his hand rested on his keyboard.
You can grab the source code and read more about the hack on GitHub
Need a keyboard right away? We've got you covered.
The Atreus is in stock in our Hong Kong warehouse. It comes with 44 hot swappable keyswitches and black XDA profile PBT keycaps. You can pick from a variety of switches, from nearly silent to delightfully clicky. (Or even a "bare bones" Atreus without caps or switches pre-installed) 
If you have a desk, the Atreus will be right at home in our luxurious tray-style walnut palmrest.
If you're starting to venture out again, the Atreus travel case will protect your keyboard while you're on the go.
The Atreus got a nice two-page write-up in Custom PC magazine
Surprise! Model 01 travel cases
You may recall from previous updates that our US shipping partner closed their warehouse, sold their business to another company, shipped our (very limited) stock of travel cases to Kentucky, and... lost track of them.
We figured they were gone forever. But we were wrong! They got in touch a couple weeks ago to tell us that they'd found them. And last week, they showed up on our doorstep.
We only have fifteen left to sell. When they're gone, we won't have any more until the Model 100 ships.
Because these are shipping from our office in California, we're only able to ship them within the United States.
They're $60, shipping included.
We still have Colemak, Dvorak, Linear A, QWERTY, Black, and Translucent keycaps for the Model 01 
in stock
. These sets are only $20 each (+ shipping) until they sell out. When they're gone, we do not expect to make any more.
We also recently started selling a wider variety of keyswitches and other products aimed at the DIY keyboard community;
check them out
 if you're so inclined.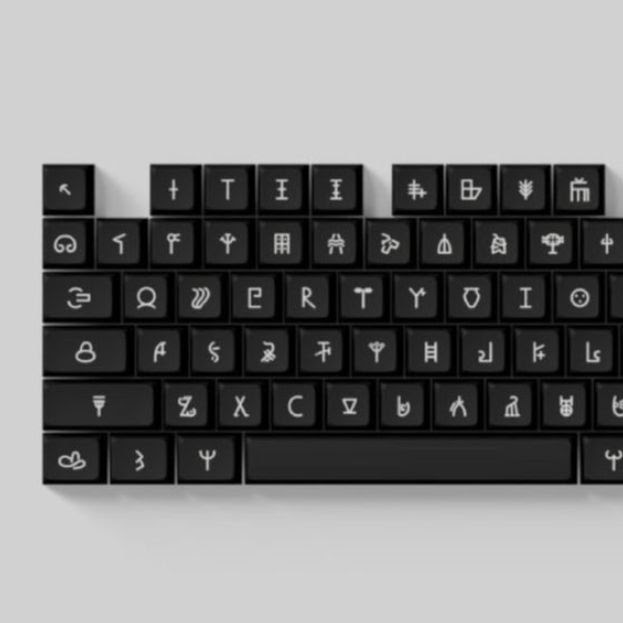 Wherever you are, we hope you and those dear to you are safe and healthy. We'll let you know when the Model 100 launches later this month.
<3 j+k
p.s. It's no secret that we're big fans of rainbows here at Keyboardio. The discount code 
PRIDE

 
will get you $15 off an Atreus, now through the end of June.❤️💛💚💙💜